The Skyhawk Portable Remote IoT Solution (PRIoT) Platform.
Skyhawk's end-to-end PRIoT platform enables entirely new categories of practical and cost-effective loT monitoring solutions. These include:
Monitoring multiple sensors on remote assets
Monitoring multiple sensors in remote locations
Monitoring multiple sensors by service providers at client locations
Monitoring of multiple sensors on mobile assets
Skyhawk provides a unique, game changing solution. It requires no local infrastructure or power. This key breakthrough enables use cases that were previously not practical.
Skyhawk Provides Turnkey Solutions That Include
Hardware
Connectivity
Cloud services
User interface solutions
Economical Turnkey Solutions
Backed by the resources of PICA Group of Companies, Skyhawk provides integrated solutions created by our in-house capabilities that include:
Hardware design
Embedded software design OS
Server OS
Application UI OS
The infrastructure-free uniqueness of Skyhawk PRIoT system was made possible by the tight integration of this diverse set of design skills.
Solutions/Applications
Rodent & Wildlife Control
Remote Asset Monitoring
Custom PRIoT Solutions
Skyhawk PRIoT Technology
Skyhawk PRIoT enables reliable monitoring of assets and locations in previously impossible ways, reducing losses and improving operational efficiencies over a wide range of applications and settings. Complete the form below to learn more about how it works.
Conventional vs. Skyhawk LPWAN Deployment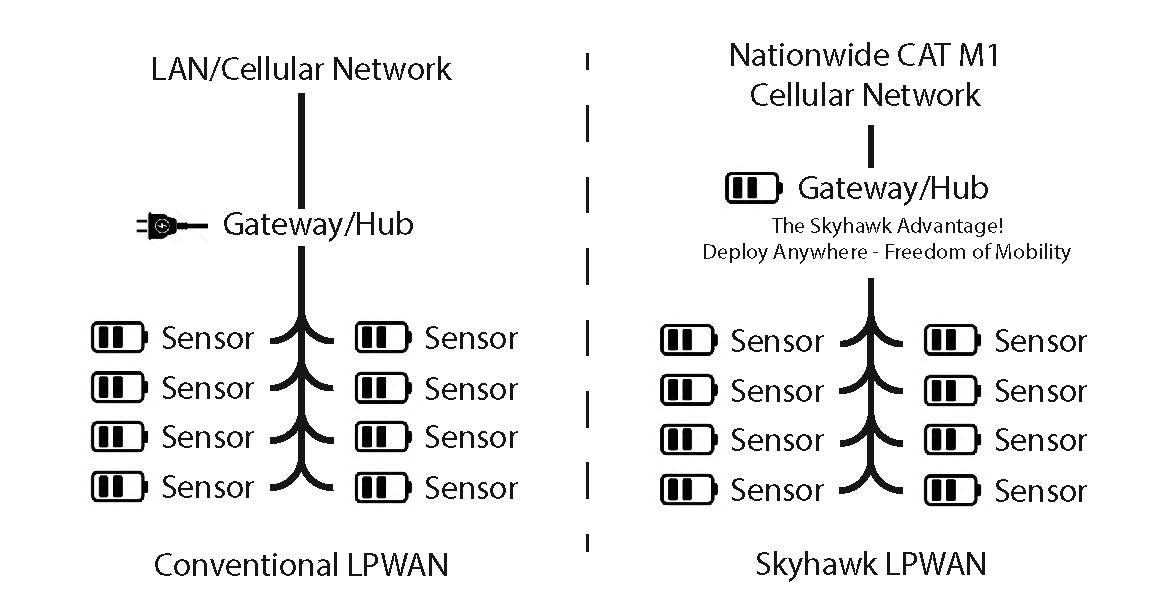 Skyhawk Superior Local LPWAN Coverage