Custom IoT Development
Decades of partnership bringing innovative products to market.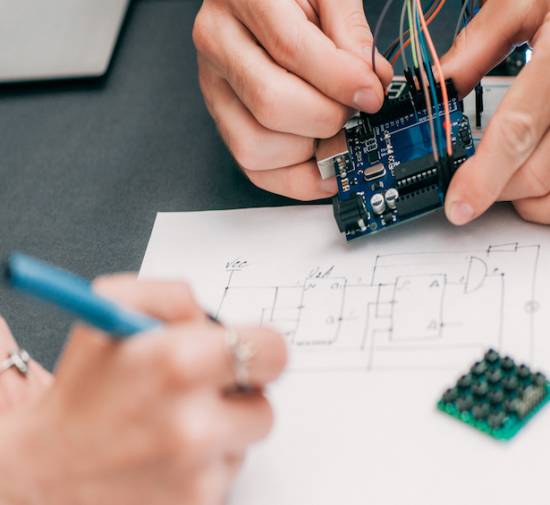 Does Your Project Require Custom IoT Development?
The creation of IoT products touches on a multitude of engineering disciplines, including embedded firmware, application software, and connected hardware.
Remote IoT products that offer high-reliability monitoring can be portably deployed and operate with no local infrastructure support such as power or Wi-Fi. The Skyhawk IoT platform has been purpose-built to enable solutions that can be customized to provide useful data and monitoring for various custom vertical markets.
Skyhawk, as part of the PICA Group of companies, has a unique set of skills to design, develop, and deliver custom cost-effective solutions in the highest-volume applications.
In its 30-year history, PICA has helped bring to market hardware solutions that require unit volume production rates of more than 1 million pieces per week. This capability, combined with our in-house integrated design, engineering, and connectivity solutions, sets us apart and makes us an ideal partner for your next project.
A Revolutionary IoT Platform
Skyhawk connects individuals and organizations to their assets through its powerful internet of things (IoT) platform. Leveraging the nation's largest cellular network, Skyhawk offers cost-effective IoT devices for a wide variety of applications across many industries and verticals.
Prototyping & Manufacturing
Industry-proven Experience
Skyhawk offers in-house prototyping and manufacturing capabilities for a wide variety of uses, including but not limited to:
Fitness Trackers

Mobile Devices

Body Cams

Medical Devices

Scanners

and more!
No Wi-Fi? No Problem.
Unlike other remote monitoring solutions that use batteries that need frequent replacement, require AC power for hubs, and need Wi-Fi networks to work, our remote monitoring solutions use ultra-long-life batteries and cell towers to connect.
Your IoT Partner
For years, our engineers and developers have worked together with organizations from various industries and verticals to design and implement solutions to solve problems big and small. Our reputation for realizing our clients' visions has made us an industry leader and consistent technological innovator.