Enterprise Portal Overview
The Skyhawk Enterprise Portal is your gateway to the insights you need to ensure your business is running at its very best. Designed to be easy to use, with the ability to track device deployments, assign technicians, and maintain your customer details, the Enterprise Portal gives you the broad view you've been looking for to ensure your company's success.
The dashboard view allows you to identify the devices you currently have deployed in the field, and quickly assess which have alerts that require attention.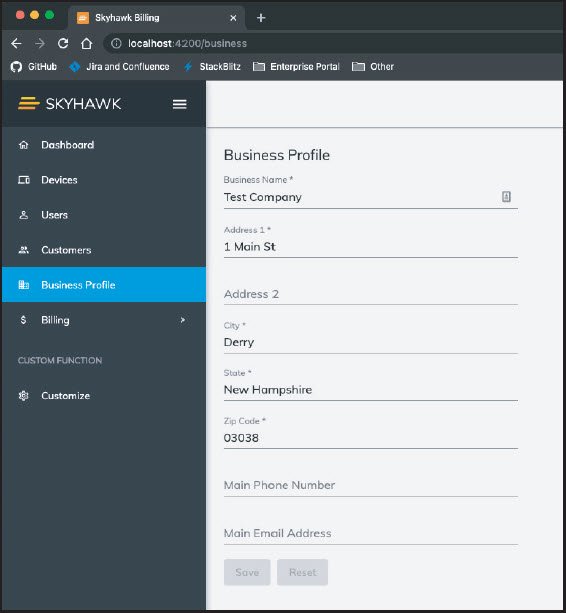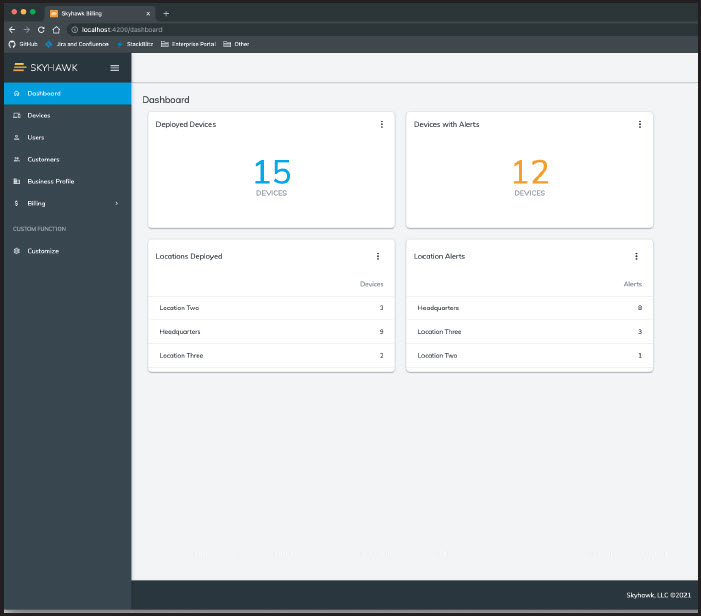 Get fine-grain device detail for each of your deployed devices including last active date, notes, sensitivity, and more.

You have complete control of accounts that are associated with your company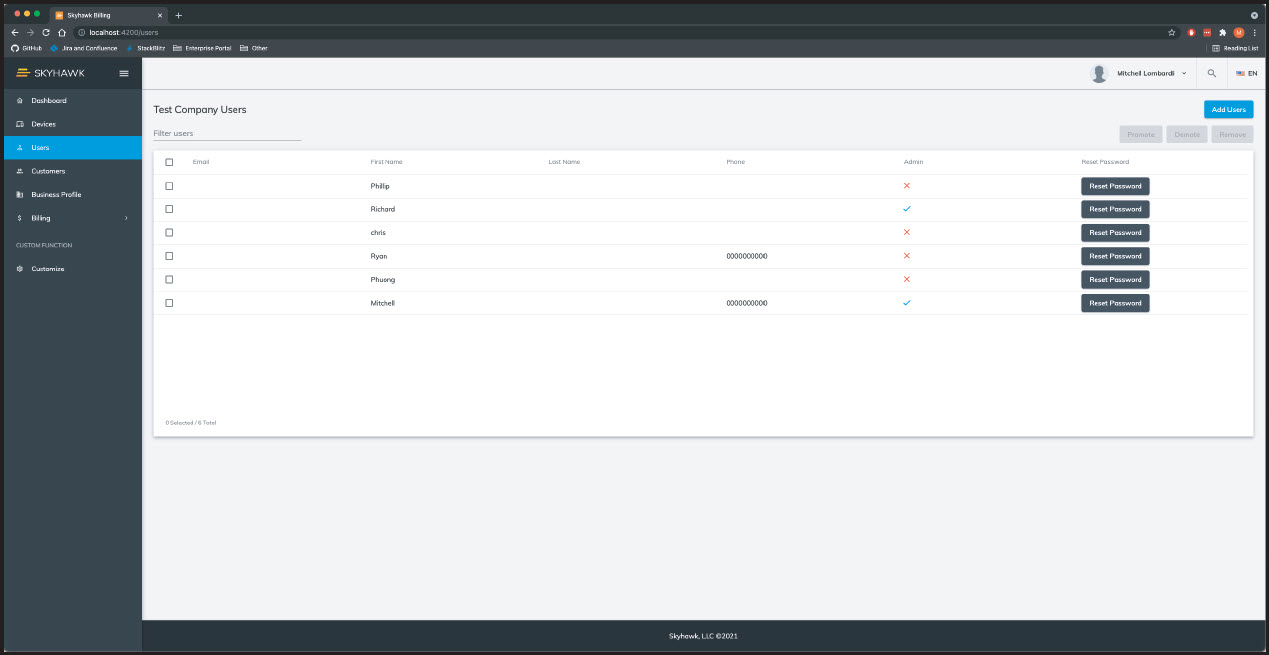 You can easily keep track of your customers, their various locations, and all devices that you have deployed across their sites.