No Wi-Fi. No Power. No Problem.
Skyhawk's products allow you to remotely monitor rodent and wildlife traps or stored assets virtually anywhere. No location infrastructure requirements, low-power battery operation, and self-monitoring lead to remarkably high reliability.
Skyhaw's Kiwi, Kiwi IR and Hub and Sensors need no power and no wifi, deliver real-time notifications for vibration, movement, IR detection and more.

See for yourself! If would you like to schedule a free 15-minute demo customized to your needs, email [email protected] or give us a call at 800-760-3966.
We'll get back to you within a business day!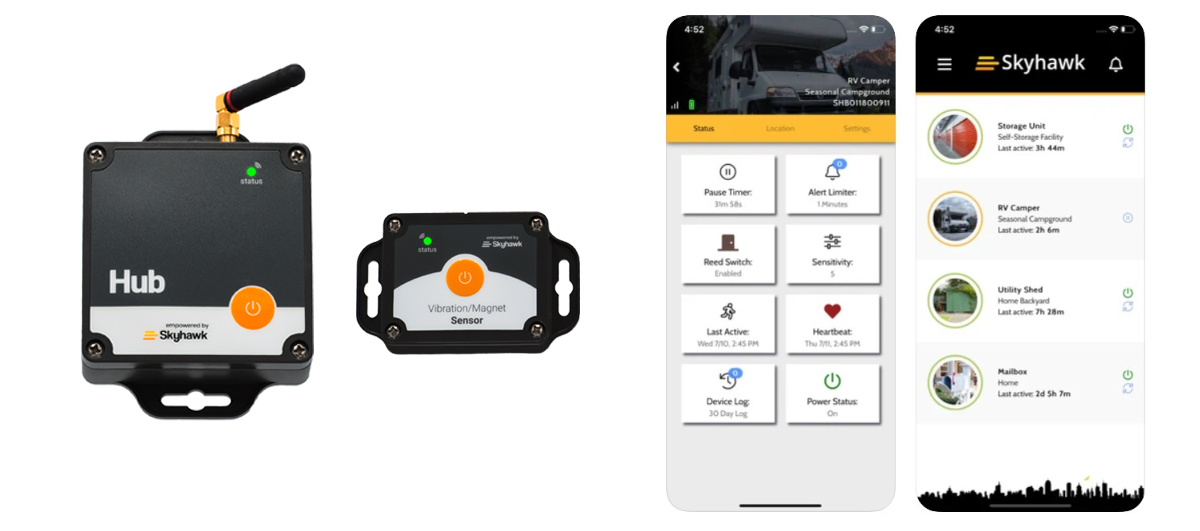 Yes, I want more information.
[gravityform id="1″ title="false" description="false" ajax="true"]